Reverse Circulation Drag Bits
Quality Drag Bits and
Replaceable Teeth
The original Moab Reverse Circulation Drag bits with bolt-on teeth. Developed specifically for large diameter reverse circulation drilling by founder J.W. Holland. 100% Made in the USA. 
Sizes are available for 4" through 8" reverse systems with various flanged or threaded connections available. Neck length can be ordered to suit any rotary table. Stabilizer rings or Pad options available. Call us to customize your next bit and improve your drilling performance. 
Quality Drag Bits and Replaceable Teeth
All sizes are available for 6" or 8" systems with flanged or threaded connectors. Neck length can be ordered to fit any rotary table.
We will customize any bit to fit your needs.
Moab Teeth are forged from high-quality steel to ensure strength and durability. Insert areas are milled, then heavy-duty tungsten carbide inserts are silver soldered in place. The teeth are held in place by 7/8" x 4 1/4" plow bolts to form a smooth surface to prevent sticky cuttings from attaching. All styles can be ordered with regular or special cutting edge.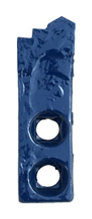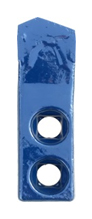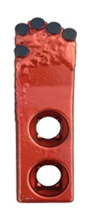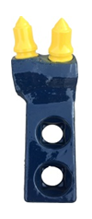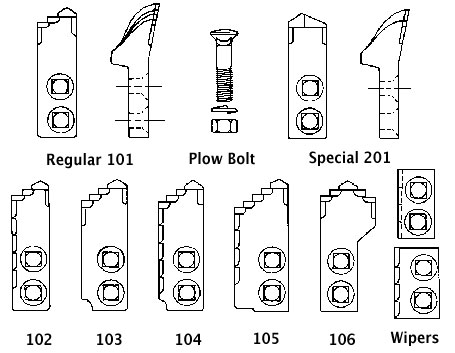 Shown from left to right: Regular 101, 102, 103, 104, 105, 106